Health and safety features from an award winning provider

Everything you need to manage safety, in one place

Work Wallet provides a suite of simple-to-use tools on mobile, tablet and PC, giving your teams with quick access to all the health and safety features they need to operate safely, and to

stay safe and compliant.
Incident & Accident Reporting
A full suite of accident and incident reporting tools enables teams to instantly report and investigate occurrences on the go, and respond in real time. Easily capture and analyse data to identify trends and prevent hazards.
Report incidents quickly and easily
Capture rich data including marked up photos and locations
Fully configurable categories and custom workflows
Instant Alerts with SMS and Email notifications
Investigation tools include Root Cause Analysis and Timelines
Automatic Site Condition data capture at the time of the incident
Offline data capture
Discover More
Pricing from just £2
Audits & Inspections
Record and observe on the go with an easy to use system that captures a range of audits including safety tours, environmental checks, welfare inspections, health and safety inspections and much more.
Mobile app for easy onsite completion
Fully customisable checklists and options
Inspection scoring options available
Custom design templates to generate a fully branded PDF report
Linked actions to close out issues
Offline data capture
Discover More
Pricing from just £2.40
Digital Inductions
Easily create and send digital inductions for your workplace or sites to visitors, contractors and new starters before they arrive.
Increase productivity and make sure everyone is compliant before they even step on the premises.
Easily create and deliver documents, videos and multiple choice tests
Users can access their course content such as videos or PDFs at any time
Deliver classroom training and record who has attended
Store pass records against your users and contacts
Share common modules between induction packs
Scan your user's QR codes to check induction status and other information in real-time
Add to your Site Gateway and allow your contractors and site visitors to easily self-enrol.
Discover More
Pricing from just £4
Permit to Work
Get an instant, real-time view of your site permits and get that bird's eye view of all high-risk activity on site.
With the mobile app, you can see at a glance which permits are currently open with real-time updates for when they are closed.
With helpful alerts and reminders of upcoming or expired documents, always be on the ball with information at your fingertips.
Build your own close-out processes and include options for photos and other information before the permit can be closed.
Add to your Site Gateway and allow your contractors to manage and request directly their own permits.
Discover More
Pricing from just £2.80
Asset Inspections & Management
Keep track of your essential equipment - and keep it in good order - with digital Asset Inspections. Scan, inspect, and track with ease while on the move.
Assign QR codes to individual assets, and scan with a smart device.
All your asset information in one easily accessible place.
Schedule asset inspections, and receive automatic alerts when due dates are approaching.
Track defects, assign remedial actions, and monitor progress.
Built-in data and KPI analysis keep you up to speed.
Get instant digital sign off from multiple people.
Discover More
Pricing from just £4
Risk Assessments
Your risk assessments are instantly and digitally available in our all in one health and safety platform.
Create and manage your risk assessment documents on the go and easily share with your team and supply chain.
Access instantly the key risks on site wherever you are from your app or portal.
Build your own template or use one we have already created.
Work on and offline. Work on documents at any time, the platform updates automatically when your phone connects to a signal and automatically backs up.
Full version control history.
Check and confirm using digital signatures.
Discover More
Pricing from just £2
Safety Briefings
Safety Briefing, Toolbox Talk or Safety Minute; whatever you call them, you can manage all aspects of your safety on Work Wallet.
Keeping your workers up to date with information is key to keeping everyone safe. The broadcast function facilitates custom messages to be delivered.
Connect to every site, every employee and every contractor.
Create safety briefings using text, pictures, videos and PDFs and send to your workforce and supply chain.
They read, agree, sign, provide feedback and follow up actions can be created.
Add to your Site Gateway and allow your contractors and site visitors to easily self-enrol.
Discover More
Pricing from just £4
Job & Contractor Management
Every piece of information about a job all in one place. Create and share job packs, risk assessments, audits, training packs and all other documentation with our platform.
Keep all your documents in one place, giving you complete control.
Create and manage your documents on the go and easily share.
Work on and offline.
Full version control history.
It takes minutes to build, send or receive a document.
Share digitally to review, amend and sign off.
Discover More
Pricing from just £1.60
Safety Cards
Spot repeat offenders easily and help make sites safer with the Safety Card tool. Capture and record individuals' compliance of safety practices and reward your outstanding achievers.
Red, yellow and green cards can be captured quickly on the mobile app.
Observe on the go and record whilst on site.
Automatic creation of a PDF for the safety cards created to easily share.
Easily get an overview of your company's safety compliance and track your KPIs.
Discover More
Pricing from just £1.60
Site Diary
Easily see all your health and safety site activity; from inducted contractors expiring permits, completed audits. With the addition of elements like weather forecasts for the day (or hour!).
All site activity automatically recorded in one place
Easily see the critical observations you need to be aware of and simply click on each to see the specific record.
With automatic feeds from all other connected modules, keeping and accurate diary of events has never been easier.
Build an actual picture of site records with the ability to easily add your own photos and notes.
Discover More
FREE module
Clock in/out & Lone Working
Your team can easily record their arrival and departure at a site or general location using the mobile app. The lone worker extension provides a pre-agreed check-in window for them to confirm their safety.
Easily clock in to sites on the app
View a history of your clock ins and duration
Clock in at any location
Admin, real-time map of users' last check ins
Lone worker support, alerts and alarms
Choose intervals for users to check in when lone working
Records location
Discover More
Pricing from just £1.60
Digital ID & Training Records
Store all of your information securely in the Work Wallet app so that everything you need is at your fingertips. So if you need to make a detour to another job you have everything you need to get on site quickly and safely.
Securely store ID
Proactive expiry monitoring
ISO/IEC 27001 data centres
Easily share information with the app
Store training, qualification and ID records
On hand 24/7 with the app
Discover More
Pricing from just 80p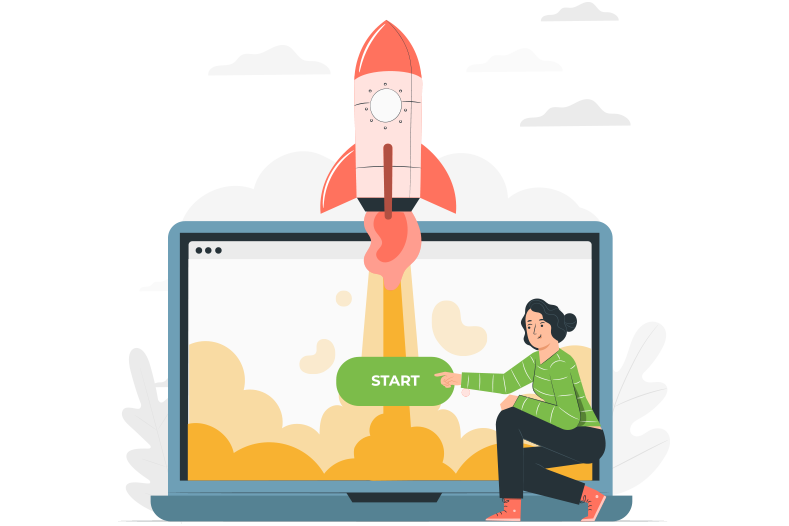 Choose the health and safety features you need

What's next?

If you'd like to find out more, you can get a free demo, sign up online or discover more about other health and safety features in the Work Wallet platform.

Get Started or View a Demo