Has your week been chasing health and safety paperwork?
04 September 2023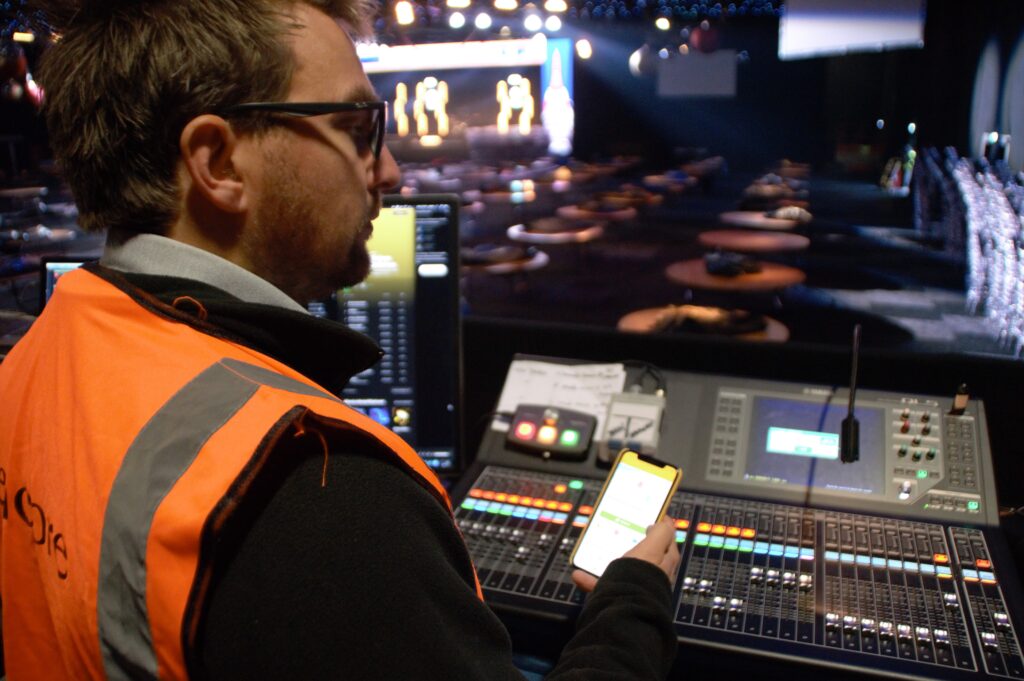 How are digital tools revolutionising Health and Safety in UK workplaces?
In this blog we look at digitalising the safety within your organisation, whatever you do, prevents you chasing paperwork. You can also how others have gone digital and removed the headache of chasing H&S paperwork.
We will explore the various aspects of digital transformation in health and safety, its benefits, and how it is revolutionising the landscape of UK workplaces from the perspective of Work Wallet users who've implemented our all in one safety software.
Where organisations were slower in digital transformation projects prior to the pandemic since then adopting new technologies and online tools has been faster than anticipated due to the necessity of continuing to work whilst remaining safe during COVID-19.
This digital revolution has enabled organisations to put manual paper based processes online to make it easier to communicate with staff and subcontractors, be fully compliant with health and safety legislation and reshape the approach to workplace safety.
Before our clients began using Work Wallet, they would all tell us the same story, paper-based processes were a burden, their ability to access up to date information was impossible because data was inaccessible and incomplete. They were wasting time, money, people power, and resources and could see things were inefficient, but struggled to improve them.
As an all in one health and safety software that provides an easy-to-use app and online portal Work Wallet is proven to revolutionise workplace culture and improve efficiencies as proven by our users.
Real-time monitoring and better analytics
One of the key advantages of digital transformation in health and safety is the ability to monitor and analyse workplace conditions in real time. This simply isn't possible with a paper based system where chasing H&S paperwork is often the main activity happening.
Having easy to use technology that employees can easily understand how it works, use it on the go and know that things will be recorded effectively means your data collection will increase significantly. Having this data readily available for all levels of the business means faster decision making. Once the team see that their health and safety concerns or challenges are being addressed in a faster more proactive manner an immediate impact will be more usage of the system.
When using Work Wallet the collected data can be instantly accessed within your system for analysis, enabling health and safety professionals or management to quickly identify potential hazards and take proactive measures to mitigate risks.
Virtual training
The training landscape has undergone a radical transformation with the ability to deliver numerous courses to business personnel even for those in high-risk industries. Virtual training is an effective way of delivering the necessary courses that allow employees to practice safety procedures and emergency protocols in your actual environments. Work Wallet facilities inductions for your new starters, subcontractors and visitors in your own customisable way. All you do is upload your videos and training material into the Wallet and share it with the people who need to see this training.
Health and safety in the cloud
One of the key features of Work Wallet is that it can be used offline and online, when using offline all your users need to do is enter a secure WiFi environment and all the work they have completed in their wallet will sync.
Wallet admins can easily access data, files and pictures uploaded by the team. Everything is easy to share between the relevant people from employees to directors or health and safety consultants outside of your organisation. Work Wallet enables you to access your health and safety data from anywhere at anytime which is particularly useful for businesses with multiple operational sites.
Risk assessments will be live, having people able to access a dynamic assessment means you are reducing the risks in your organisation. There's not waiting to print out and pin on the noticeboard or having a file stored on a server that can't be accessed by frontline team members.
Your health and safety becomes much easier to audit by using the Work Wallet all in one health and safety software. Digital footprints and trails are easy to review and trace through your organisation whether it's an SME or international operation unlike those old paper based processes.
Effective Health and Safety Apps
The use of mobile technology has become indispensable for health and safety management to prevent the unproductive cycle of chasing H&S paperwork. Mobile apps allow employees to report incidents, hazards, and near-misses directly from their smartphones or tablets, enhancing reporting efficiency and accuracy. Apps can also provide access to safety manuals, protocols, and training materials, ensuring that employees have the necessary information at their fingertips.
People are more open to using instant messaging and video conferencing tools today which facilitates real time communication between team members which instantly promotes a culture of collaboration and swift reactions to safety concerns.
Whilst there's still some work to be completed in health and safety digital transformation of this all-important business matter does enhance health and safety.
The key to this is easy to use systems, access for all team members who need it, commitment at all levels to the implementation and use of the selected tool and easy to see operational efficiencies once a system has been installed.
You can read the digital transformation success stories of a range of users from manufacturers to health care operations here.
Effective PPE Managment
Aug 2023
Effective PPE management on a construction site is probably one of the most important jobs a site manager has. Ensuring...
Read more