How digital safety software is changing event management processes
04 October 2023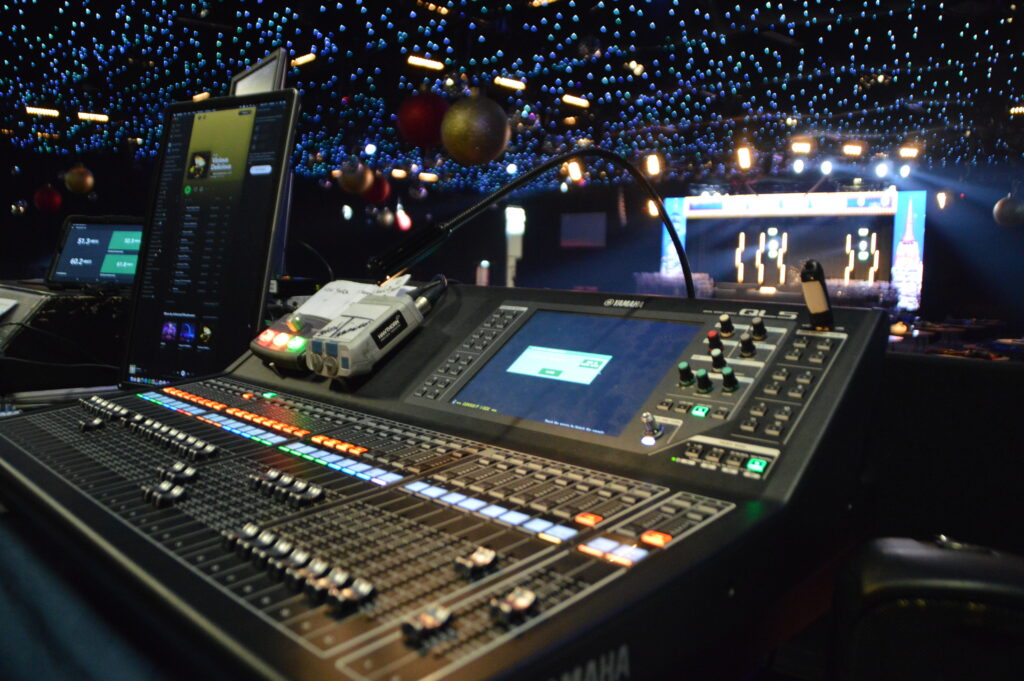 How safety software is enhancing event management processes
This blog looks at how event safety can be transformed using digital tools and read how our client Encore has leveraged software for their health and safety management.
Most people never stop to think about the work behind the scenes that makes the events they experience successful. But Encore knows that the small details matter - and that includes health and safety.
Event management companies always prioritise health and safety to ensure the wellbeing of their staff, participants, event staff and attendees. The specific requirements may vary depending on the type and scale of the event. There are some key considerations and regulations that event management companies need to get right and digital safety software supports this.
Your health and safety policy shows your commitment to site safety, outlining the procedures you follow to minimise risks. The important part is the communication of this to your own staff and the contractors who will be on site during the event build. It's vital both are trained in your policies and aware of the risks they will face for every event build. Having everything in one place and readily available for all is achievable with all in one software.
Safety critical processes
Risk Assessments must be conducted for each event to identify the potential hazards and to assess the level of risk faced by the event organiser at the venue. The result of using digital health and safety software makes this process far easier.
Permit to works are essential for any contractors who are working during your event build up. Especially if any subcontractors are working at heights or with high risk items like an electrical installation. You're likely to need these permits yourself as a venue classifies event management companies as contractors. The result of using health and safety software is a straightforward process for issuing, managing and closing out permits for subcontractors.
Encore's success safety software for event management
Encore, a prominent event management company, has taken a significant leap forward in elevating their event safety standards with health and safety software.
Challenges
Before adopting Work Wallet, Encore faced the common challenges that many event management companies encounter. A big pile of paperwork, many manual processes, and the need to ensure that every safety aspect documented and adhered to.
By transitioning from a traditional paperwork based system to a digital platform. Encore significantly reduced the administrative burden associated with health and safety management.
Success
One of the standout features that Encore talks about for Work Wallet is the ability to create customised checklists and conduct audits tailored to each event's unique requirements. This flexibility empowered Encore's safety teams to address concerns and potential risks, ensuring that nothing is overlooked and everyone is safe.
Encore's entire event team can all complete and access real-time reporting. They have commented on the seamless communication and collaboration that is possible with digital safety software. As a result enhanced communication ensures that everyone involved in the event is on the same page regarding safety protocols and emergency procedures.
With their workforce now using digital software it enables management of the company to have a full overview of what is going on at any site anywhere in the world.  With up to date real time KPIs and digital management information it enables proactive management decisions.
Encore's success story with Work Wallet showcases the transformative impact that innovative technology can have on event safety. Through streamlined processes, customised checklists, real-time reporting, enhanced communication. Encore now has a future-oriented approach to health and safety by harnessing the power of digital technology. Encore have set a high standard for safety excellence in event management.
Read their day in the life success story here https://www.work-wallet.com/case-study/encore/
Effective PPE Managment
Aug 2023
Effective PPE management on a construction site is probably one of the most important jobs a site manager has. Ensuring...
Read more