Choosing a health and safety platform

What you need to look for in your health and safety platform

Choosing the perfect health and safety platform for your organisation is a major consideration for many business leaders and site managers.

After all, high quality

health and safety software

can streamline your business and ensure that your team is safe.
Ease of use and accessibility
Cloud-based and secure
Everything you need in one place
Simple onboarding
Easy to setup and get started
Choosing your health and safety platform
Health and Safety tools can ensure that your company is compliant with all relevant health and safety regulations and rules, but these software solutions cost money and can take time to learn, onboard and input all of your safety data.
Therefore, you need to make sure that you choose the right solution the first time to ensure that you make the most out of your health and safety software and don't keep having to subscribe to new tools every few months.
A complete EHS software solution
At Work Wallet, we provide a complete EHS software solution, so we understand that there are many considerations that potential clients have to take into account when making their decision.
We also know that there's a lot of competition out there and that every business and project is different.
That's why we've put together this handy blog post. In it, we outline some of the key considerations that you need to take into account and the features that you need to look out for when you're choosing a health and safety software tool for your organisation.
Ease of use and accessibility: Key considerations for your health and safety platform
One of the most important considerations that you need to make when choosing health and safety software for your business is accessibility.
If you choose
health and safety software
that's difficult to use, is confusing or doesn't give clear instructions for every team member, then you could find that the tool hinders more than it helps.
Work Wallet offers an all-in-one health and safety platform that can be used on desktop computers and on mobile devices. We have an IoS app and an Android app, so no matter what type of device your employees use, they can download the Work Wallet app and start using it quickly and easily.
As such, you and your team have access to your health and safety information on the go. The tool offers a range of health and safety features, some of which we'll showcase in this article.
Our tool is bold and readable, meaning that you can quickly find the information you need. You can easily manage multiple sites, projects and teams using Work Wallet, so you can keep everything you need in one place.
Many companies already have a management tool that they use and might not want to learn how to use a new one. Thankfully, Work Wallet integrates with a variety of existing platforms to ensure a seamless onboarding process for you and your team.
So, if you already use a business management software solution, such as Microsoft 365 or Azure, then our EHS software can link to that and improve connectivity and collaboration throughout your business.
This unique platform is used by clients in 23 countries worldwide, so whatever language you need it in or however you want to use it, Work Wallet can help.
Document management tools in your health and safety platform
In today's digital market, you need to make sure that you have all of your documentation ready and raring to go.

From risk assessments to accident reports, everything needs to be completed on time and stored safely to ensure that if you do get audited by your regulating body, then you're completely compliant and covered.

Managing paper reports can be tedious and requires a robust filing system. With a health and safety software tool such as Work Wallet, you can completely eliminate the need for paper reports and instead move everything onto our innovative digital platform.
By putting all of your reports, audits and training documents onto our integrated health and safety platform, you can improve visibility throughout your organisation, as everyone will be able to see the documents that they need.
Also, you'll reduce the chances of human error in filing paperwork or filling it out. Our tool will show you which parts of each report you need to fill out, so you can ensure that all the information is correct and that the documents are in compliance with regulatory standards.
With Work Wallet, you can put your site diary, audits and inspections, risk assessments and other vital health and safety documents onto one integrated platform.
You can give users access to these documents or deny them the right to view them, depending on the situation.
It's easier to keep track of all of the health and safety training and reporting documents that you need when you have them all in one place. As such, a software tool with document management features, such as Work Wallet, is vital for any modern business.
Accident reporting solutions are a central part of your health and safety platform
Accidents in the workplace can be scary. The atmosphere is often tense, and you require a cool head to deal with the issue.

Once the incident is over, and your employees are safe, you need to work on clearing up any mess and getting work restarted.

You also need to make sure that you fill out an accident report as soon as possible, both for regulatory compliance and to help you to improve the situation going forward.
When you know exactly what's happened, and have statements from all participants and witnesses, then you can understand how the incident occurred and what steps can be put in place in the future to ensure it doesn't happen again.
Using paper accident reports can take time, and they then need to be read through and collated before you have any usable data.
With real-time accident reporting solutions, you can ensure that any incident that occurs on your site is recorded correctly and promptly.
It's easy to create a new report and file it correctly on our health and safety platform. This means that you can ensure regulatory compliance and save time.
Once you've created and saved your accident report, it's logged on the platform, so you can view it whenever you need to and see how the incident could be avoided in the future.
As such, you'll be able to show the report to any software users that need to view it. You won't need to pass around a physical written document or make costly copies, as the digital version of every report can be viewed on individual user's own devices.
It's easy to report accidents with Work Wallet quickly. We use a visual reporting tool to help you quickly report your accident and provide accurate data.
After the accident has been reported and placed onto the Work Wallet platform, the data and information are added to our system. This useful data can help you see where, when, and how accidents occur throughout your organisation.
With this information, you can optimise your workplace and improve project safety for everyone involved.
A tool such as ours could mean the difference between a challenging situation that doesn't get fully resolved and an accident that is safely handled and doesn't happen again. Taking care of your staff and reducing accidents is your priority as a site manager, so you should consider using an integrated tool to make accident reporting efficient and effective.
Record-keeping options in your health and safety platform
When you're managing multiple worksites and projects, it's easy to get confused about all the records that you need to keep and lose track of what paperwork needs to be filled out and what has already been completed.

With one handy tool, you can ensure that all of your records are up to date and ready for inspection by a governing body if required.
You'll receive real-time updates, so you know that your records are always correct, and you don't need to wait for paper documents or reports to be filed.
Users can be instructed to fill out documents as and when required, and you'll be notified via the platform when this task is finished.
That means less chasing and hassle for you. If someone is struggling with any part of their paperwork, then they can send you a message, and you can deal with the issue quickly.
As all of our reports and features are linked on our health and safety platform, you can easily combine the data you get from accident reports, workplace audits, safety briefings and site inspections. You can then use this information to improve your processes and overall management of health and safety procedures.
So, whenever you need to show your records and share information with your compliance team, or an external agency, you can if you use an integrated management software tool such as ours.
Remote training and induction via your health and safety platform
Training and onboarding staff can be challenging at the best of times. If these new employees are working remotely or can't visit your company base prior to starting their roles, then it can be even more difficult.

Remote onboarding and learning are particularly crucial right now, as the COVID-19 pandemic has meant that many individuals are uncertain about visiting offices in person or are unable to do so because they have to self-isolate.
As a result, it's more important now than ever before that you find a remote onboarding and employee training solution in a health and safety platform that will allow you to give everyone the health and safety information they need to do their jobs correctly.
So, when you're choosing a health and safety software tool for your business, you should look for one that offers digital inductions.
Work Wallet's digital inductions are remote and easy to use, so you can help your new team members to feel welcome and supported wherever they are at the time.
Suppose your existing staff need a refresher course on health and safety procedures or need to learn about new techniques that your company is now using. In that case, you can also offer remote safety briefings with Work Wallet.
These tools allow you to see when someone has accessed the training or briefing, how much they've completed, and get feedback.
So, you can be sure that your team has the skills they need to manage your projects and complete their work productively safely.
Unlike many other digital remote training solutions, a health and safety platform such as Work Wallet has everything you need in one place.
That means you won't have to log on to a separate system to review remote training statistics. You can get automatic updates when someone finishes a training session or sends you a message while you're managing other aspects of your firm's health and safety, such as audits and reports.
With Work Wallet, you can save time managing your team and ensure that they have all the support and training they need.
Job management through your health and safety platform
For many businesses, particularly in markets such as construction or distribution, each project requires a new health and safety audit and has unique procedures that need to be followed.

Therefore, you might find that if you're managing multiple projects or sites, that it's hard to keep on top of all the documents, you have filled out and what stage everything is at.
With a tool such as Work Wallet's health and safety platform, which has job management features to allow you to see each project individually on the same platform, you'll save time and effort.
Using an EHS software solution such as ours with job management tools built-in will also reduce the chances of human error.
It can be tough keeping on top of your jobs, particularly if you keep them all separate. As a result, you might lose track of the paperwork that you've filled out or what you need to do next.
Work Wallet's easy-to-use platform separates each job into its own section and allows you to see every report filed for that project.
So, you'll be able to move seamlessly from project to project and ensure that you manage them all correctly.
This integrated approach is vital for project managers who need to stay on top of their regulatory compliance, deadlines and internal communications.
With Work Wallet, job management is easy, quick and efficient. You'll be able to keep your team safe, stay on top of the latest regulatory changes and manage your projects successfully if you use a complete, one-stop-shop solution.
Is your health and safety platform cloud-based and secure?
Keeping all of your health and safety information in one place can help you to manage risk and improve regulatory compliance.

However, it does also pose a security risk because if your management software is hacked, then you could find that you lose all of your precious data.
That's why Work Wallet's health and safety platform uses cutting-edge cloud-based technology to keep your information safe. Our tool is secure and easy to use, so verified users can easily access the data they need, but criminals can't get onto your dashboard.
A secure tool like ours is vital in today's digital age, as many users will access work portals on their personal devices, which might not have the in-built anti-virus software that your company uses. They might also use unsecured public Wi-Fi networks to access the platform, which won't be as safe as a private connection.
With a safe, cloud-based tool such as ours, you can keep your precious health and safety reports from falling into the wrong hands.
Choose a health and safety management platform with everything you need
All together in one place
Now that you know what you're looking for in a health and safety software tool, you can explore the options available and make an informed choice.
When choosing health and safety management software for your business, the most important factor to consider is that it gives you access to every feature you need and that the provider has flexible solutions.
Thankfully, we have the solution. Work Wallet is trusted by professionals in a diverse range of fields, including construction, distribution, rail, the public sector and even by professional health and safety consultants.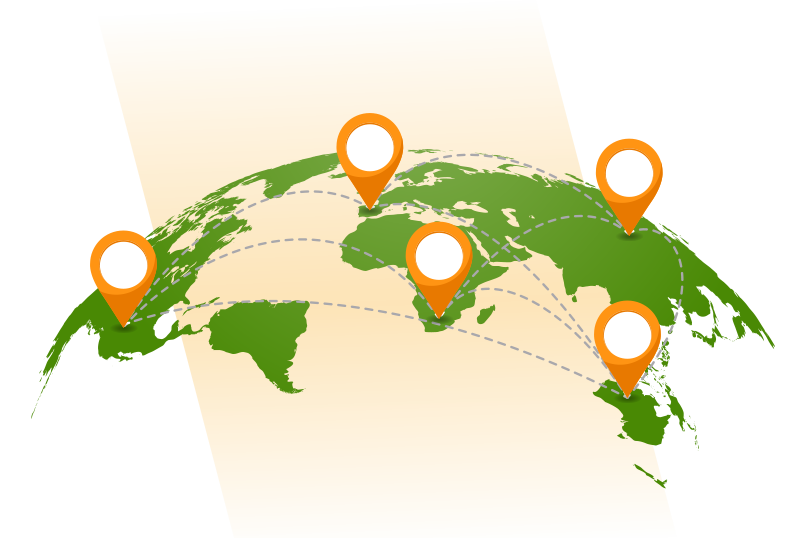 Global Solutions for all Sectors
As such, our tool is designed to benefit a range of projects and work sites. It offers options for lone and remote workers, as well as digital inductions.
We provide every feature on this list and much more, all in one handy, easy-to-use remote dashboard. Our transparent pricing plans allow you to add as many users as you require, so your Work Wallet account can grow as your organisation does.
So, wherever you and your team are, you can always keep them up to date with everything they need to know about site safety, risk assessment, safety data, procedures and much more.
This innovative health and safety software offers professionals from across the corporate landscape the chance to optimise their safety procedures and risk management.
Every industry and project is unique, and Work Wallet understands that. That's why we offer a wide variety of features on our software and allow customers to customise their user experience.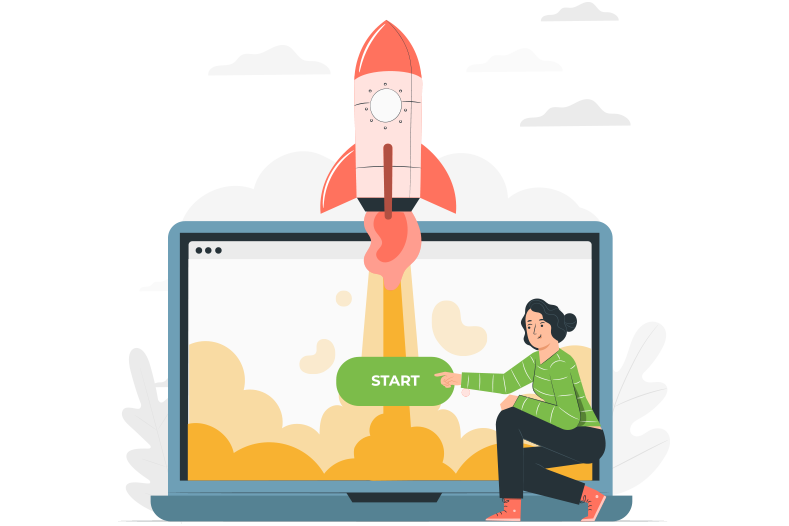 Begin your journey
If you'd like to stay up to date with the latest feature releases from Work Wallet's health and safety platform, and get insight into the health and safety market, then follow our blog.

Our experts share their knowledge of the industry and how it could affect your business, as well as information on how our health and safety software could assist you and your team.

To start making our health and safety management software work for you, try our online demo or get started today.
View a Demo or Create an Account